AcYut 3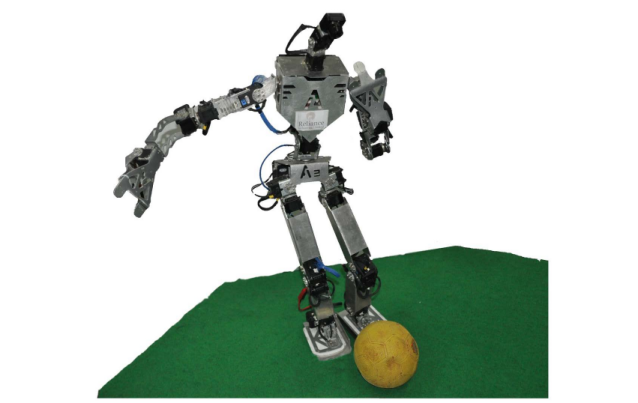 The team, now at the peak of its confidence, went on to upgrade the existing design. They focused on easier control of AcYut and, on a new note, focused on making it capable of being used as a stable platform for further humanoid research.
Thus AcYut 3 was conceived and completed; the next addition to the AcYut series.
AcYut 3 was faster than AcYut 2 and far easier to control, courtesy a new addition to the AcYut design: a tele-operated body suit to be worn by the controller. Any action performed by the controller was mimicked by AcYut 3 making the control of the humanoid much more intuitive.